Huxbear. It's a special kind of winery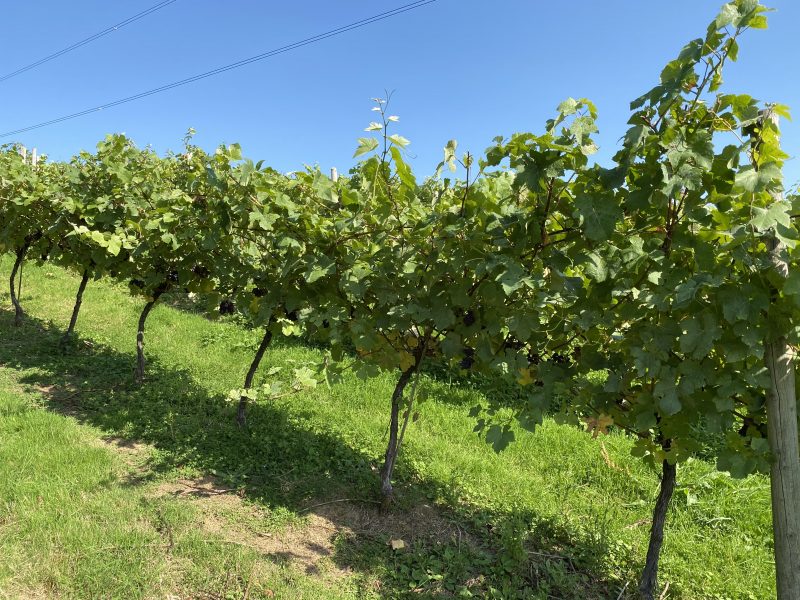 Perhaps you have to be rich to own a vineyard? Visions of châteaux in the best areas of Bordeaux, old family estates in Italy and steep hillsides next to castles along the Rhine come to mind. It doesn't have to be that way.
True, many English vineyards belong to successful traders who made their fortunes in the City and retired to the home counties to tend grapes. Ben and Lucy Hulland are different. They swopped IT jobs in Manchester for wine school at Plumpton College in East Sussex, then, in 2007, sank their savings into promising farmland in South Devon. Now, more than 16,000 vines on 15 acres are producing tons of grapes, most of them from the classic varieties – Chardonnay, Pinot Noir and Pinot Meunier.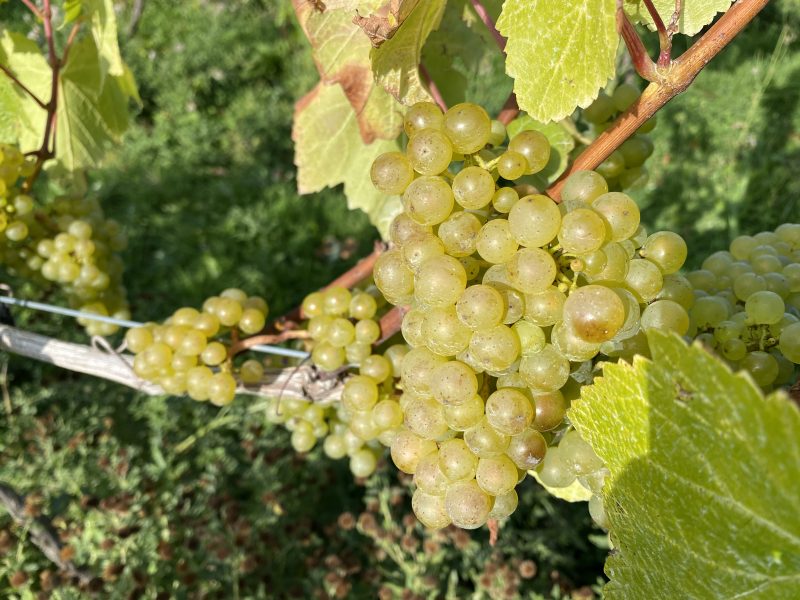 "We thought we would have to go abroad to plant a vineyard but moving to the South of England turned out to be right for us," explains Lucy. "Actually, Ben wrote his dissertation on the best places to establish a winery in the UK. Devon started off fifth on our list but prices turned out to be unaffordable in areas like Sussex and we found land in the Teign Valley that was perfect for us."
Huxbear Vineyard, near Chudleigh, produces top notch sparkling and still wines but the Hullands are doing it their way through a sharp focus on quality – and sheer hard work. Grapes are pressed and the wine is crafted, bottled and matured behind their home on the edge of the vines. Their operation is resolutely off-grid, powered by solar panels, wind turbines and batteries. Their two young boys protest it looks too much like hard work when asked if they plan to join the family business, but they have time to change their minds.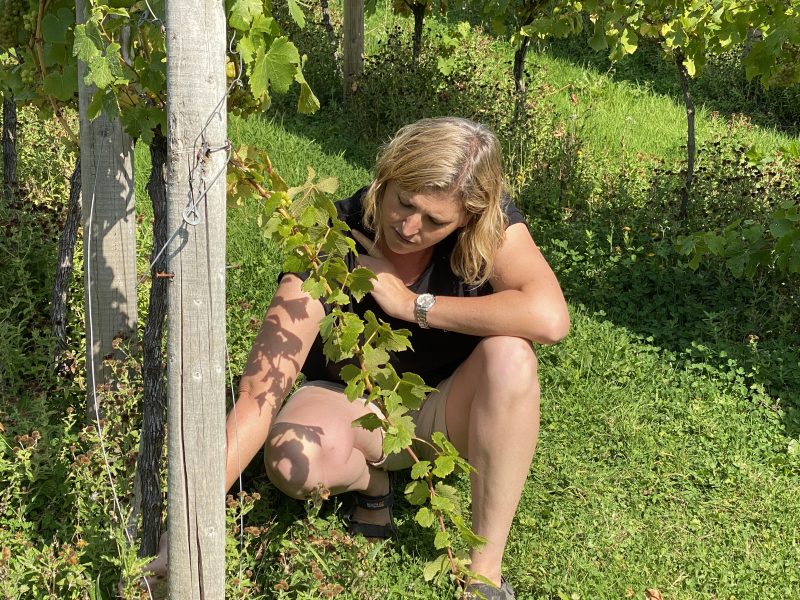 The Hullands took the winery name from the former landowners of the Huxbear estate. "We have an image of a bear on our labels along with the constellation of the Great Bear. You can see the stars above the winery at harvest time, so we thought it was appropriate," adds Lucy.
You might think Ben and Lucy are ordinary people chasing their dream. Not so, they are anything but ordinary. Ben won early respect from his peers by manually hammering in all the heavy wooden posts to form the rows and tirelessly keeping the trellises in good order, not counting tackling the thousands of essential jobs, large and small in a working vineyard. Winemaking is also his responsibility, that crucial judgement call that could make or ruin an entire year's production. At the beginning, Lucy combined winery tasks with an external day job to keep Huxbear afloat. Now, she concentrates full time on the business, organising the regular tours, selling their wares at produce markets and food fairs throughout Devon and much, much more.
The Hullands seek volunteers to help out with harvest, in exchange for a working lunch. I joined them in autumn 2020 and had a fantastic time. Learning a new skill, in good company, in the heart of the beautiful Devon countryside was a magical experience and I'll be back next year – if they'll have me.
English sparkling wine is fresh and fruity, not heavy on the alcohol and can hold its own with the best in the world. Huxbear also produces a still white, rosé and a red (weather permitting) along with a new innovation – orange wine. Unfiltered and skin fermented, it genuinely tastes of oranges and is achingly on-trend. You have to be ahead of the game to succeed.
Rows of vines are being planted almost anywhere these days, wherever conditions permit and the climate is friendly. Vineyard tours are always enjoyable and worth a visit. But Huxbear is special. If you're anywhere near Exeter, check out their website for potential dates and book yourself in.
To taste that distinctive Devon flavour in the meantime, you can buy online at www.huxbear.co.uk or through local outlets.