What would Shackleton do?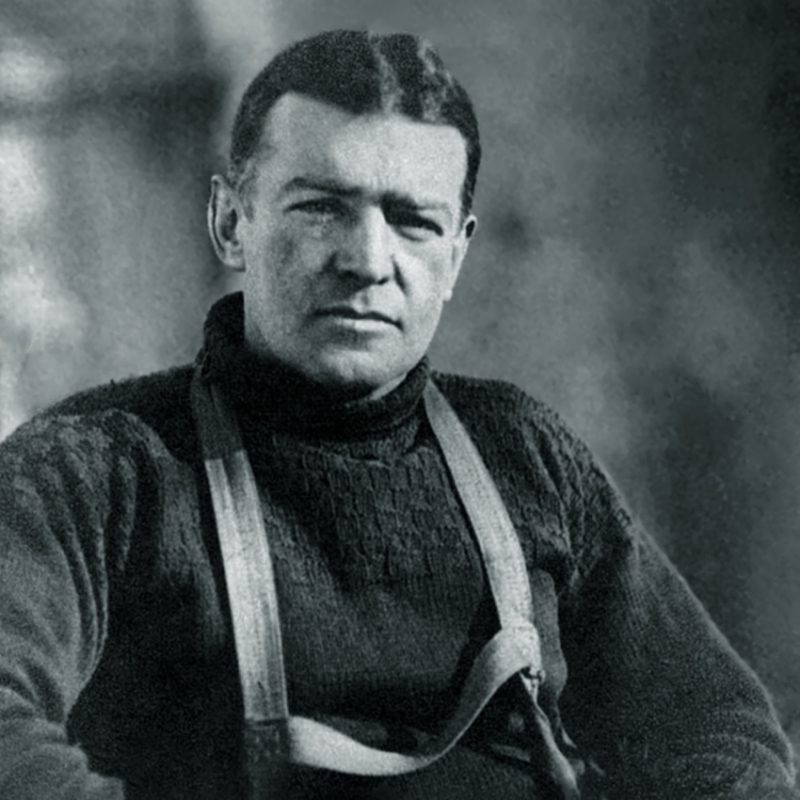 Lockdown restrictions may be easing but there's still a long way to go before we get back to normal.
Irish polar explorer Ernest Shackleton knew a thing or two about waiting for things to improve. His Imperial Trans-Antarctic Expedition of 1914 ended abruptly when his ship Endurance got stuck in pack ice before they even reached land. Tremendous pressure crushed the ship and it sank. Shackleton and his crew retrieved as many essentials as they could from the wreck then began a trek across the ice to safety, hauling three lifeboats. When the drifting floes broke up, they climbed into their boats and braved South Atlantic storms to land on desolate Elephant Island. 'The Boss' and five men sailed on for another 800 miles aiming to reach the whaling settlement in South Georgia. The story doesn't end there. As they had landed, wrongly, on the south of the island, the exhausted Shackleton and his two companions climbed over its spine of mountains and glaciers to reach Stromness on the other side.
Decades later, the explorer's achievements in getting all his men back home safely have not been forgotten; his book South is well worth reading.
Although this was to be his last major expedition, Shackleton had earlier sailed to the Antarctic on a largely scientific voyage with Robert Falcon Scott on Discovery (1901-3). This is when they achieved the 'farthest south' record of 82°17'S. The Irishman went on to captain the Nimrod (1907-09) in a journey that ended just 97 miles from the Pole at 88°23'S, when he realised it was too risky to carry on and led his men back to their ship
If you want to find out more about Shackleton and leadership, I recommend a unique series of audio podcasts issued by the Shackleton Museum in Athy, close to his birthplace in Kilkea, County Kildare.
Dr Juliana Adelman, Assistant Professor of History at Dublin City University, has interviewed local Antarctica experts about how the explorer inspired and motivated his men. "It's certainly a heroic tale but it also the story of his other qualities and how he managed to rescue all these men against the odds," she says.
There are five podcasts in the series, each focusing on a particular quality that's essential for survival when nothing is certain. Shackleton had written in 1914 of four key principles – Optimism, Patience, Idealism and Courage. With COVID-19 in mind, they decided to add a fifth – Kindness.
Four are already available on line, accessible on the usual podcast platforms and on the museum's website: http://shackletonmuseum.com/audio-visual  They discuss how Shackleton employed each characteristic with insights from the historians and readings from South. The explorer's Irish cousin Jonathan Shackleton introduces each one and there is music commissioned by the Athy museum on the centenary of the start of the Trans-Antarctica Expedition.
Shackleton was one of the last great polar explorers in the 'heroic age' of discovery, ranking alongside Captain Scott and Roald Amundsen who both vyed to be first at the South Pole. The Norwegian took the honour in 1911, five weeks ahead of the Englishman. Scott and his four companions died on their gruelling return journey just a few miles from a food depot that would have saved them.
Fellow explorer Sir Raymond Priestley summed up his thoughts on the trio: "For scientific discovery give me Scott; for speed and efficiency of travel give me Amundsen; but when disaster strikes and all hope is gone, get down on your knees and pray for Shackleton."